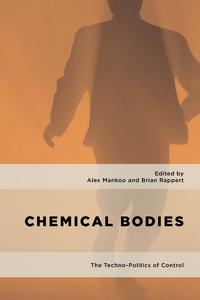 In recent years, there has been increasing concern about the security threats posed by biological weapons. With this has come an expansion of those activities in which the wisdom of the imposition of security controls is being debated.
As part of this, questions are being asked about how openly research should be communicated and whether some lines of investigation are too contentious to pursue. There are now active international deliberations about what, if any, restrictions should be placed on the openness of science and how those might comprise its character and quality. Of course, calls for the 'silencing' of non-military science for reasons of national security are hardly unprecedented. Yet in the past, such controls have been introduced in highly applied and resource intensive areas. In contrast, some argue that it is the fundamental knowledge gained about biological processes that may soon enable states, terrorists or even sociopaths to produce bioweapons. Thus any controls involving classification, limiting the publication and communication of research, or curtailing lines of inquiry would have extensive implications beyond areas associated with dangerous pathogens and toxins.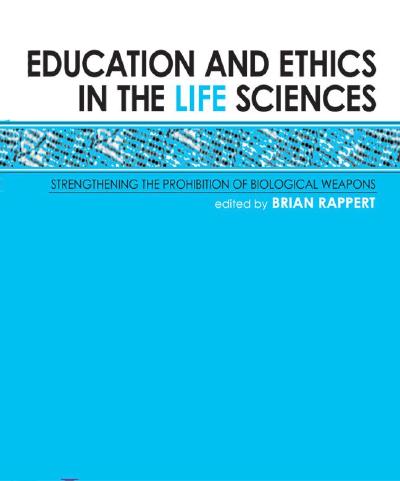 My research has addressed a number of questions centering on the merits of controls on civilian and military bioscience and biomedical research: How are scientific and technological advances seen as challenge national security? What measures might be undertaken by policy and science communities to address the concerns voiced? How are determinations made about what constitutes acceptable research and development activities? How are perceptions of threats and necessary responses formed in relation to presumptions about the nature of science and technology?
In 2002-3 Malcolm Dando (University of Bradford) and I conducted a project funded under the Science in Society programme of the UK Economic and Social Research Council titled 'Accountability and the Governance of Expertise'. It sought to understand how individuals and organisations in the US and UK addressed some of growing concerns with the possible bioweapons-related implications of research. In 2004, we began a wider ESRC funded project titled to assess attempts to establish international codes of conduct for bioscientists.
A central element of the work undertaken for the latter project has consisted of conducting seminars for practicing British bioscientists regarding the possible 'dual use' implications of their research and the appropriateness of policy responses being discussed (See Rappert, Biotechnology, Security and the Search for Limits: An Inquiry into Research and Methods). Through a grant from the Alfred P. Sloan Foundation in late 2005, the seminars were extended to the Netherlands, the US, Finland, and South Africa. Through an additional grant from the Alfred P. Sloan Foundation in early 2007, the seminars were again extended; this time to Japan, Israel, India, Uganda, Kenya, and the Ukraine. A current award from the Alfred P. Sloan Foundation is focusing on the implementation of national educational provisions in Australia, Japan, Israel, Switzerland, Sweden, and elsewhere.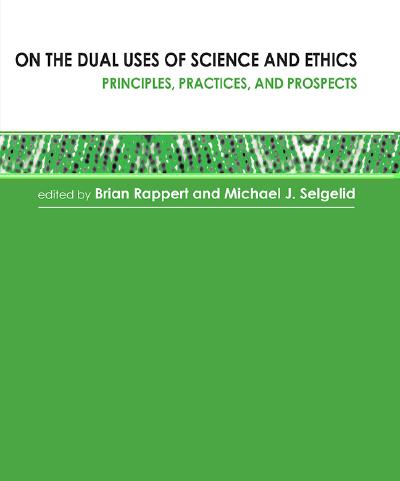 A major strand of my engagement work with life science communities has been to produce interactive educational materials and resources addressing the destructive use of biology and related fields. Another has been to promote varied national models for adopting such materials.
In 2009, with colleagues at the universities of Bath, Bradford, and Australian National University, I was granted a 5 year Enhancement Award by the Wellcome Trust to develop understanding in bioethics about the potential for the destructive use of the life sciences.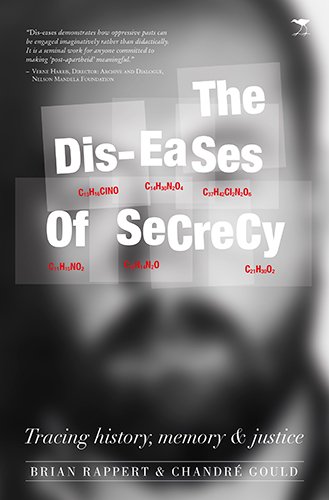 As part of this, a number of monographs were produced about bioethics and dual use research.
In March 2013, I began a 18 month project in collaboration with Sam Evans (Berkeley), Brian Blamer (UCL), Malcolm Dando (Bradford), and Chandré Gould (Institute for Security Studies). Titled 'The Formulation and Non-formulation of Security Concerns', it was funded by the Economic and Social Research Council (ESRC), the Defence Science and Technology Laboratory (Dstl) and the Arts and Humanities Research Council (AHRC). Its principal objective was to assess what is not taking place in relation to preventing the destructive uses of the life sciences. More specifically it asked two questions: How can those concerned with the implications of science and technology become more aware of the implications they are not addressing? How can the recognition of such absences be translated into analysis that is practically relevant?
One of the topics I investigated as part of the ESRC/AHRC/Dstl project in collaboration with Chandré Gould was the former secret Apartheid chemical and biological weapons (CBW) programme (Project Coast). We sought to understand how it has and has not been acknowledged to date. Through the endeavours of the Truth and Reconciliation Commission, an extensive legal trial, and various other investigations, the activities of the programme have become treated as emblematic of the perversities of a former time. And yet, each attempt to determine and remember what took place has been structured and delimited by the very investigations that enabled it. In short, we are asking how the history of Project Coast is situated between revelation and concealment, remembering and forgetting, and the past and the future.
Through projects funded by a Newton Advanced Fellowship as well as an ESRC Accelerator Impact Award, Chandré Gould and I have sought to find ways of engaging diverse audiences in questions about the continuing relevance this past programme for South Africa and international diplomacy. For instance, we have worked with Verne Harris (Nelson Mandela Foundation) and Kathryn Smith (Stellenbosch University/Liverpool John Moores) to put on an exhibition titled "Poisoned Pasts" at the Nelson Mandela Foundation between 2016-2017. Since then it has been on display at the Steve Biko Foundation, the Rand Show and Ditsong Pretoria (the former National Cultural History Museum). Our new book, Dis-eases of Secrecy: Tracing History, Memory and Justice, examines how the legacy of Project Coast continues to haunt South Africa and international diplomacy.
Selected Publications
(For a complete listing of my publications click here)